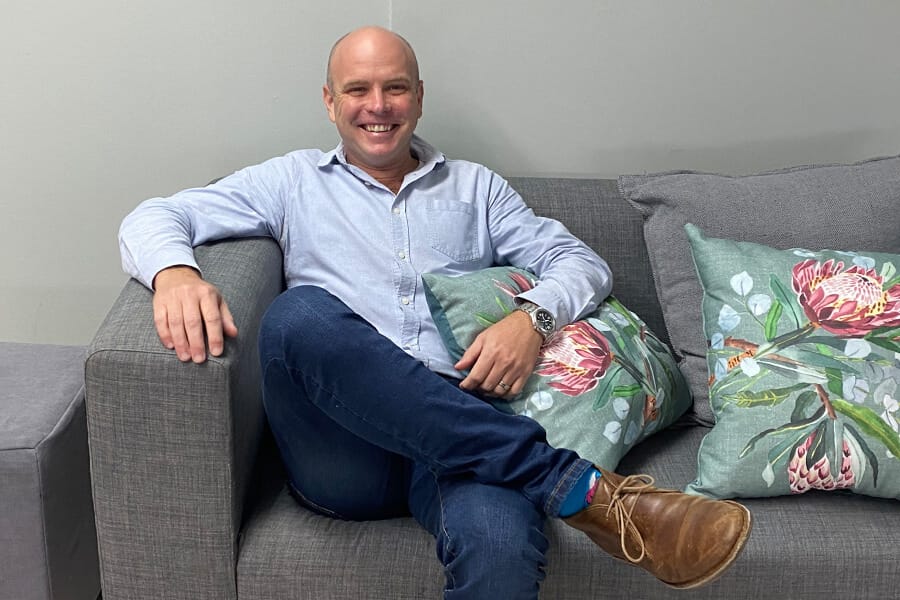 Quest for improved customer experience driving omnichannel in SA
South Africans are spending more of their lives online, and want to be able to interact with businesses in more ways than just phoning or emailing them – rather, they want to be able to use any channel of their liking, be it instant messaging, social media or real time chat. While this can seem daunting for business, investment in the right technology can empower their employees to better manage the whole process, provide a consistent level of service across channels, and even highlight areas for improvement.
Looking at South Africa, the African Analysis Contact Centre Market Study 2020 showed that all contact centres surveyed currently used email, while 99% used voice, highlighting the popularity of these channels. Between 50% and 60% use WhatsApp and web chat, while 41% use various other social media channels. Looking to the future, just under half the respondents showed an interest in including WhatsApp, followed by web chat at 39% and social media at 35%. In terms of features being added to contact centres, this included two-way video communication, as well as call recording, to ensure compliance with PoPIA.
The challenge however is that many organisations are approaching this in a multichannel approach – phone calls and emails might be handled by one agent, WhatsApp and web chats handled by another, social media by another and so on – or worse, having one agent handle all these channels manually. This is a cumbersome process that also makes it difficult to analyse data and inhibits the full view of the customer journey, including interactions with the company to date.
This makes it harder for an organisation to keep track of past interactions, understand what the customer is experiencing, potentially causing frustration and ultimately churn. Even worse for contact centre operators, staff can become overwhelmed with multiple screens, applications and processes, which can result in high turnover.
A single view of customers
Today, customers are engaging with businesses at multiple levels, which includes coming into contact with different employees and departments. In a larger enterprise, the customer's journey can start with doing more research about the business or a particular product on the web (marketing), to making enquiries about a product or service (sales), and then placing an order (credit vetting and accounts) before delivery. For more complex customer journeys, such as the provision of a wide range of services, there may even be a period of planning and implementation (project management teams, field service engineers) before being handed over for service and support.
It is important to note that relationships – which are a key element for business success – are built with the customer during each of these stages, and availability via a communication channel of their choice can result in a quicker decision being made by the customer. This flow of communication helps improve agility and responsiveness, and can help provide a competitive advantage – but it requires a shift from multichannel toward omnichannel.
With omnichannel, contact centres will be able to benefit from the use of Open API and/or backend integrations, business process integration and customer journey data, which ensures that these relationships and communications are maintained by providing context and insight into all previous engagements with a particular customer.
Cloud services as the first step
The Contact Centre Market Study says that while 71% of local cloud-based contact centres have already adopted omnichannel or were planning to do so in future, 45% of on premise-based contact centres did not see themselves adopting an omnichannel approach in future. This clearly highlights the simplified adoption process for omnichannel that is in place for contact centres who already have their operations in the cloud.
Switching to a contact centre as a service (CCaaS) solution, such as Telviva Omni, allows customers to pay based on the number of users, purchase only the relevant technology and channels, and roll out an omnichannel customer service and support service as required. This also means that contact centres are better prepared for disruptions to traditional business, such as the Covid 19 pandemic and resulting lockdowns, with Telviva Omni supporting full agent or manager functionality with just a laptop and a good internet connection.
Using tech to enable people
Developments in technology are seeing the addition of new functionality to omnichannel solutions, such as Telviva Omni, including the addition of video channels to enhance chat sessions; the use of automation and bots to address the initial part of the interaction via text based channels, with easy integrations into Google Dialogflow and Amazon Lex; and integrations into more third party applications including Freshsales, Salesforce, ServiceNow, SugarCRM and Zoho.
In addition new conversational analytics tools that provide context over and above the historical call centre stats. A challenge for local contact centre operators looking for such tools in the past has been the barrier of language: many popular AI tools used internationally fail in South Africa due to the fact that only 15% of South Africans use English, with 85% prefering to converse in their vernacular language. South Africans also tend to mix languages in their speech, and it is important that contact centre operators pick the right tools to ensure accurate analysis.
However, it should be noted that technology is just an enabler, and that the customer service staff behind it are crucial to building long-standing relationships with customers. As with any technology deployment, training and change management are crucial to the overall success of adopting an omnichannel approach, while organisations should also ensure that their business processes are updated to include the enhancements that omnichannel brings. The analytics provided by the omnichannel platform helps identify problem areas within agent/customer interactions, and resolve these through training or improvement to business processes as a result.
Contact centres taking notice
Contact centre operators are taking notice of the multitude of benefits at hand, and the move away from premise based contact centres to cloud-hosted contact centres is gaining momentum, with the same study pointing out that cloud seats are forecast to increase from 14% of non-outsourced contact centres in 2019 to 29% of total seats by 2025.
The greatest changes over the next 18 months are expected to be technology based, as more organisations adapt to cater for working from home, as well as adding more communication channels through which to engage with customers. This digitisation strategy will include cost saving initiatives moving to a pay per use consumption based model and away from traditional legacy infrastructure and the maintenance thereof, as well as automation of repetitive tasks to free up employees for more valuable work.
Overall, high growth is forecast in the short to medium term driven by the Covid 19 pandemic and resultant lockdown restrictions, which have resulted in increased requirement for a cloud-based solution that not only brings together customer communications from across multiple channels, but allows agents and their managers to work from any location. In all, it is expected that the market for hosted contact centres will grow at the rate 20% to 25% per annum over this period.
Local contact centre operators will do well to take heed from these changes in the environment. Do they still want to stick to voice and email, or adopt a manual and inefficient way of handling multiple communication channels when their competitors can offer customers seamless experiences and a consistent level of service regardless of what communications channel they use?
By Kelvin Brown, Director, AnD Communications, owned by Telviva